How to add floorplans to your Virtual Tours: A step by step guide
Adding floorplans to your Virtual Tours can help give your viewers a better understanding of the layout of your building or site. Floorplans are typically drawn to scale, which can help show room sizes and wall lengths and here is a step by step guide on how to add a floorplan to your virtual tour
By Teliportme
---
A floorplan is a visual representation of the layout of a floor in a building or site. Floorplans are typically drawn to scale, showing room types, room sizes, and wall lengths. It can also show furniture layouts and include outdoor areas.
According to a Zillow analysis, 81% of Real Estate customers say they are much more likely to view a home if they like the floorplan. Floorplans are a crucial part of real estate marketing and virtual toures because they show the connection between rooms and spaces, furniture placement  and the flow of a property.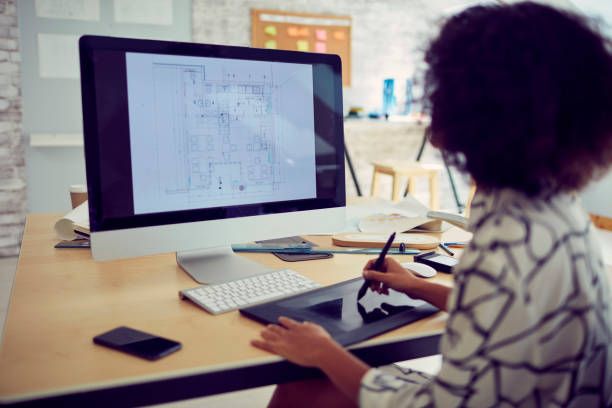 What are the benefits to using a floorplan for your virtual tour?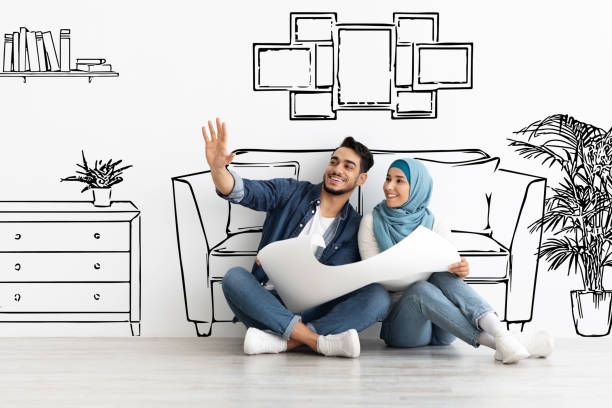 -Provides an better  idea of the property:
Through Teliportme, you can edit the floorplan on the 360 virtual tour in a simple way on both the computer and the mobile phone. This will give you a realistic idea of the layout of the interior and exterior, but also the dimensions of a particular property.
-Offers direction and advice to potential customers:
An accurate and well-designed floor plan will give your clients a clear idea of the property, while also adding value that they will appreciate. As you can connect it with a virtual host or virtual assistant where you can answer specific questions, providing a better perspective of the property.
-Save on additional construction costs:
Using a floorplan for your virtual tour construction can save you time and money by allowing you to see the project as a whole before construction begins.
You'll be able to see a clear distribution of the space and how the rooms are laid out. This way, you can avoid unnecessary travel, production costs, issues with insurance companies, and be sure that nothing important is missed.
Follow these simple steps to add floorplans in your Virtual Tours on Teliportme.com:
STEP 1: Log in to your account.
STEP 2: To add a floor plan to your virtual tour, go to the left-hand where you will find an Add button, and click on it. It will open up your blocks dialog window.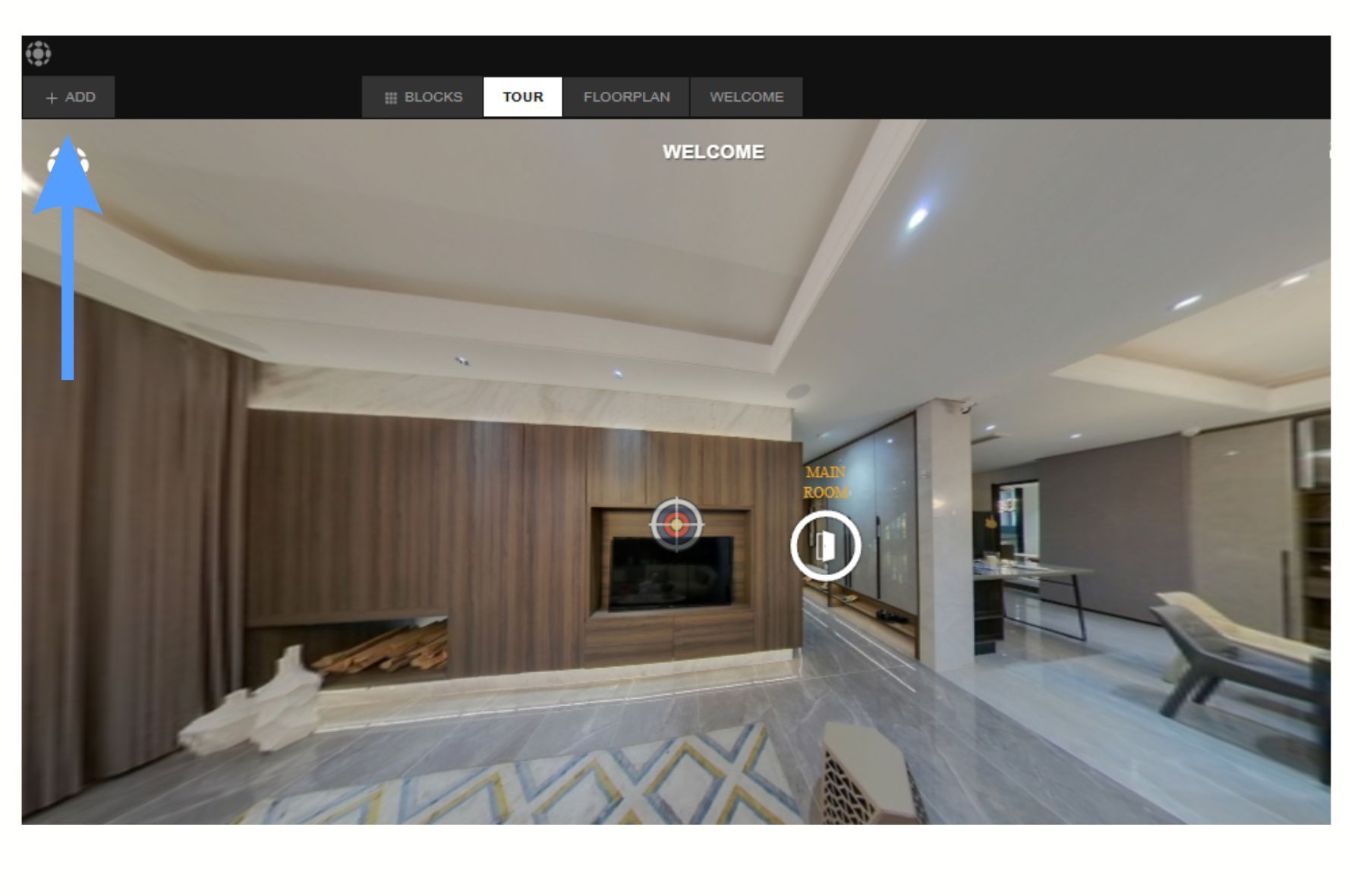 STEP 3: Among the multiple options, select the floor plan by pressing the plus button. Once you click, it will bring you to the floor plan editing screen.
STEP 4: Click on the add new option present at the bottom of the screen.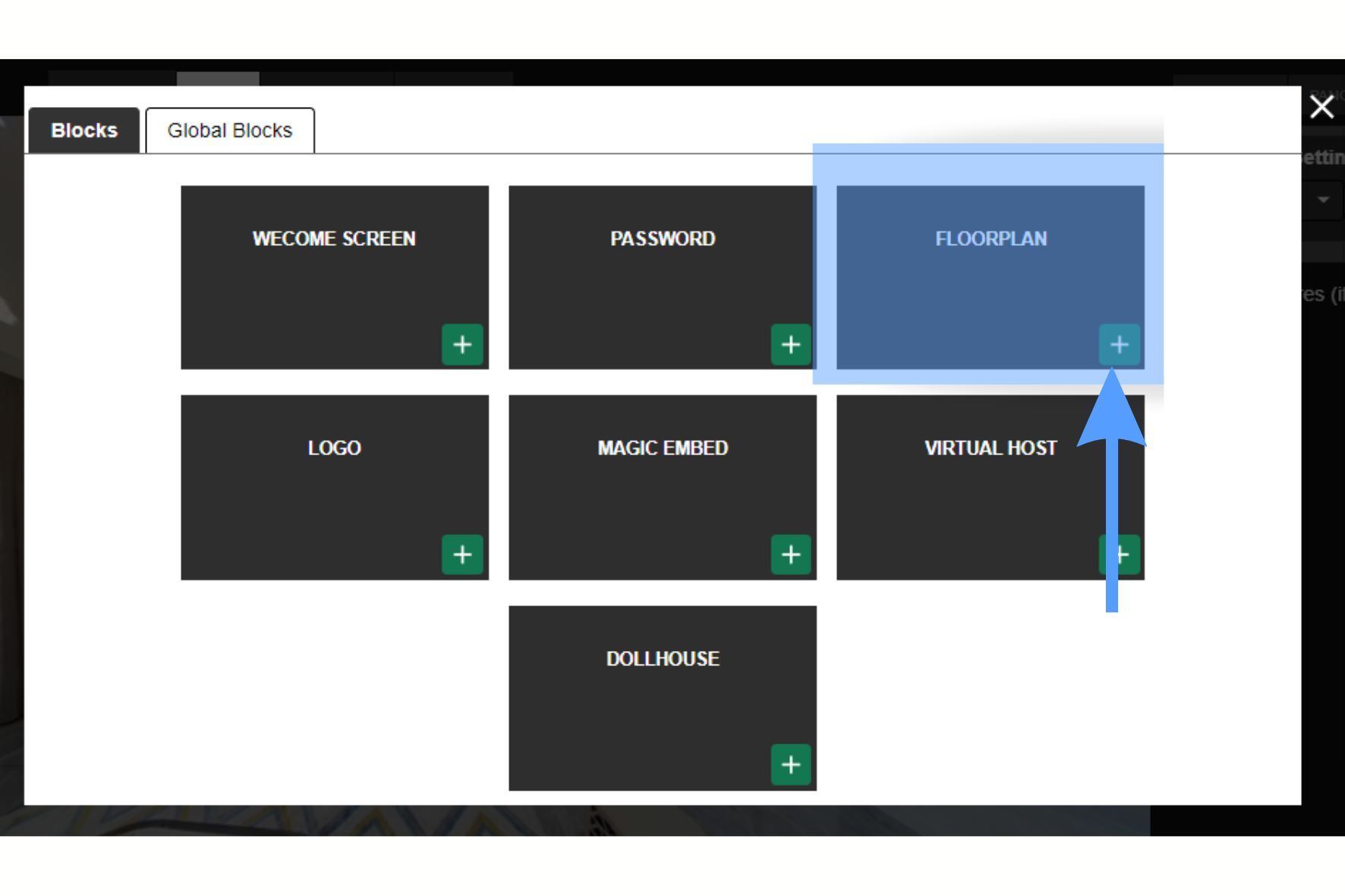 STEP 5: Then select the image you want to upload as your floor plan and add it.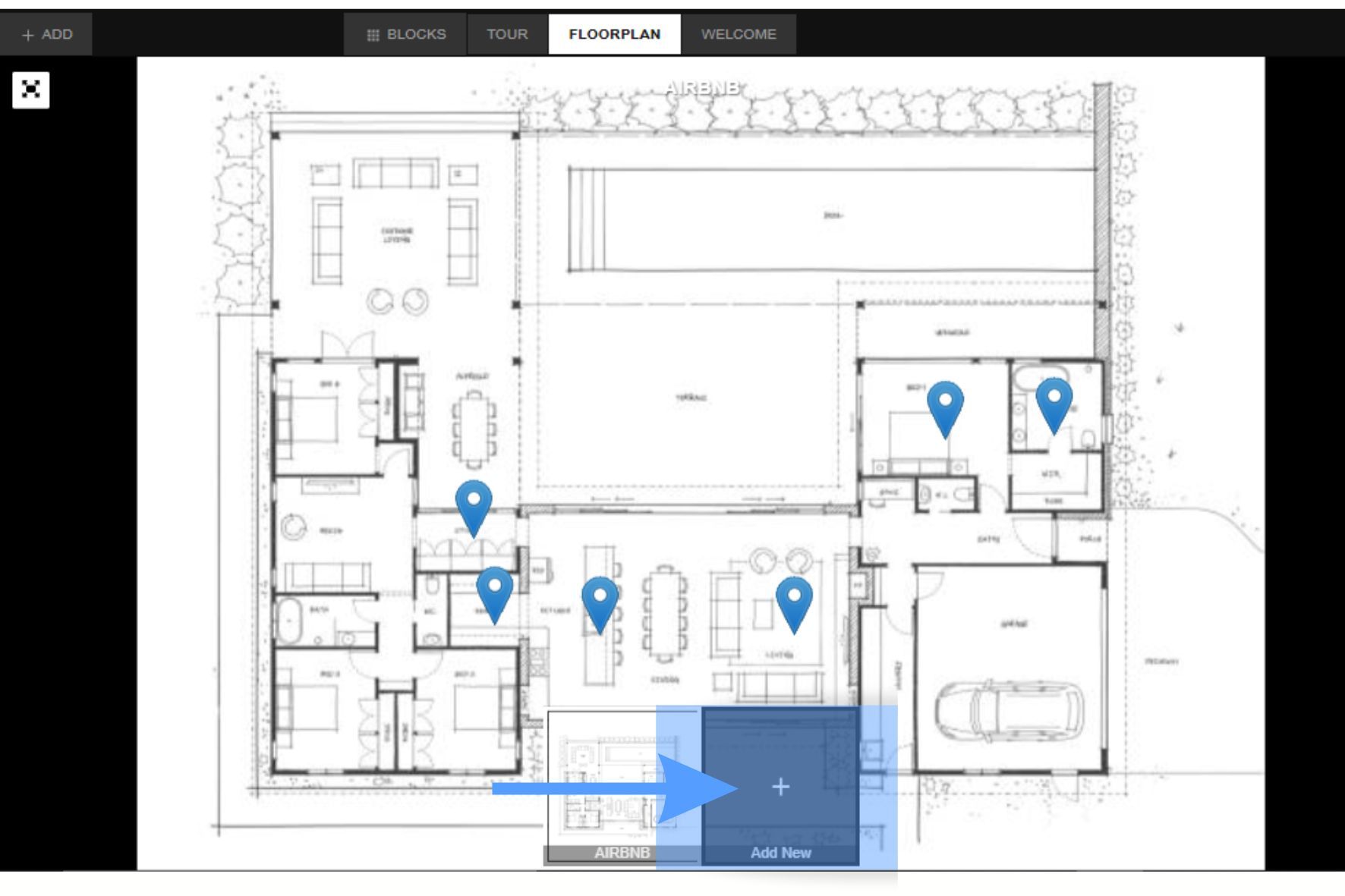 STEP 6: You can rename your floor plan.
STEP 7: You can also add a new marker. A marker is a little icon that gets dropped down onto the floor plan. You can select and use it like a hotspot, but from the floor plan itself.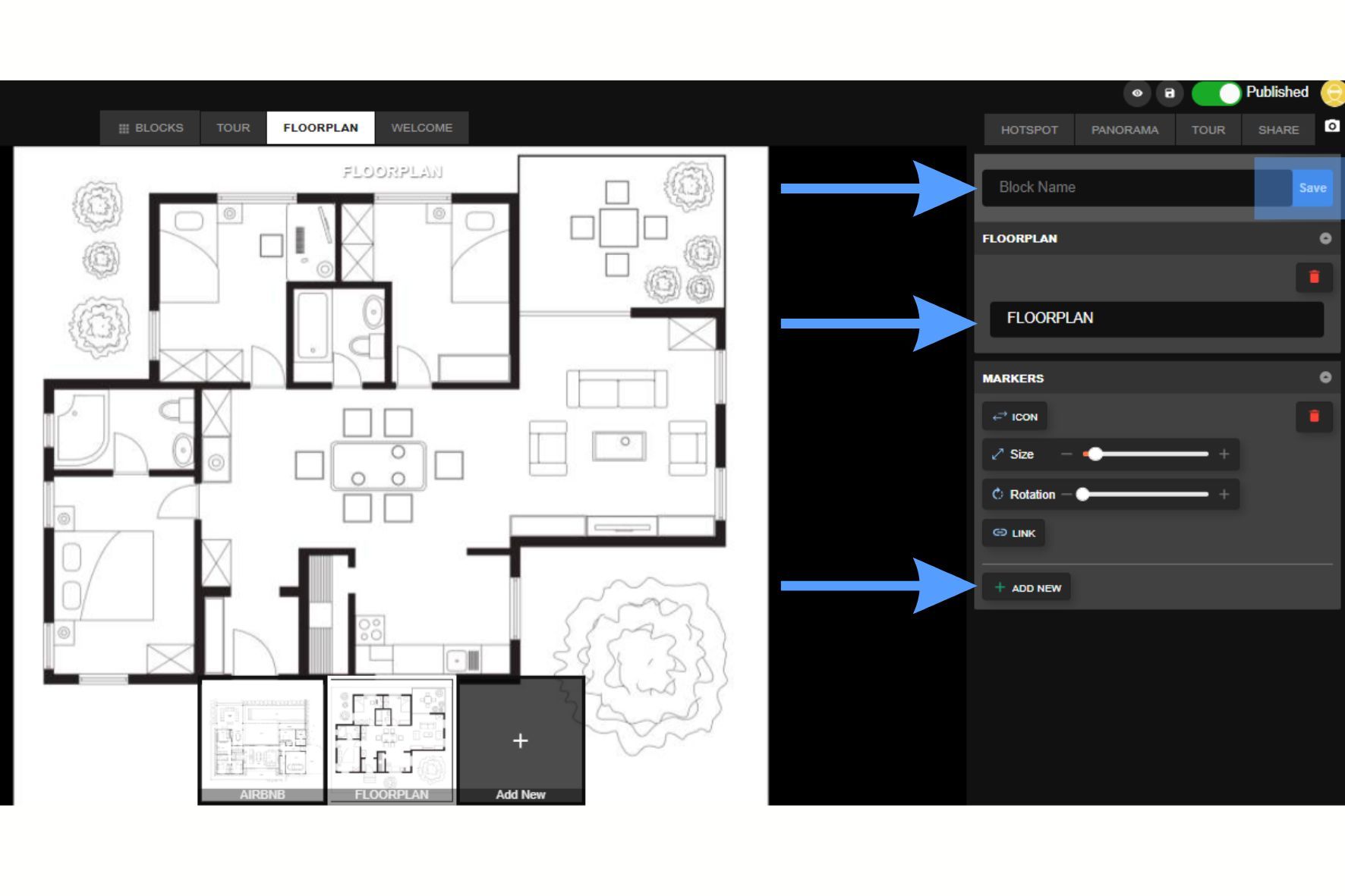 STEP 8: To add a marker, click on add one. A Marker in the form of a pin/droplet will appear on the floor plan.
STEP 9: Click the link button to select the panel with which you want the marker to be associated.
STEP 10: You can change the size, rotation, and icon of the marker to suit your needs.
STEP 11: You can add as many markers as you want to the floor plan depending on how many levels/floors are in the property under the virtual tour. You can also add multiple markers.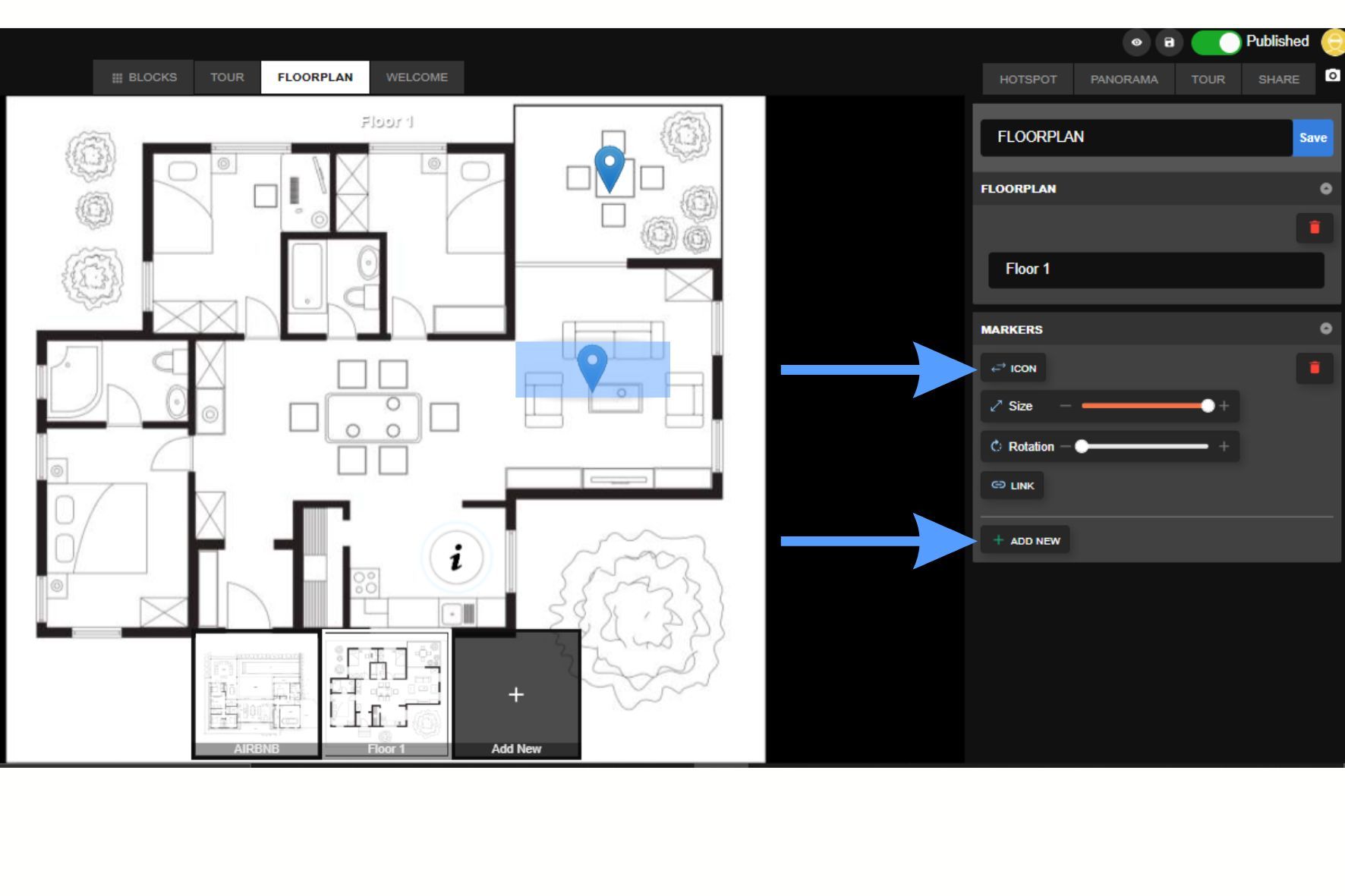 STEP 12: Once you've placed the markers on the desired hotspots, head back to the tour. Various levels along the floor map will be listed there.
Click on different floor levels and you'll find the hotspots all set up.
STEP 13: Go to the floor plan settings to change your floor plans into an expanded or icon format.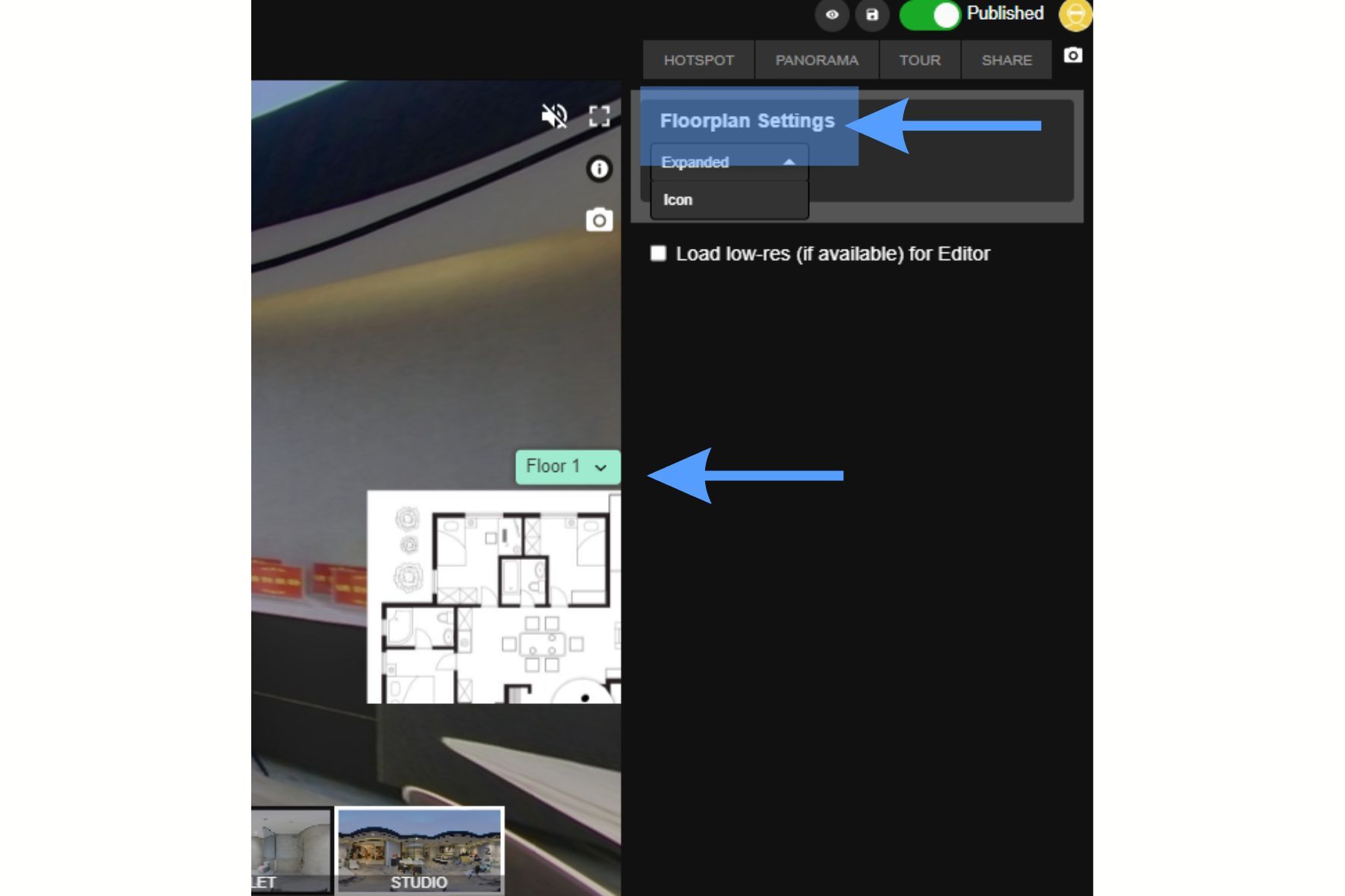 We made this short video for you so you don't miss out on this amazing feature.
Sign up for Teliportme.com to get this feature and many more. Do you have questions or comments?
we would love to hear them in our private Facebook group. Just scan the QR code.