TeliportMe is  delighted to announce that we are the official global marketing partner for Trisio.com with a deep strategic focus. We will celebrate this by  launching a combined global campaign on the 1st Aug.
Trisio.com (Hznovi) is a technology-driven company focusing on panoramic technology and software development. In July 2019, Hznovi released its first single-lens panoramic camera in Beijing. To date, Hznovi has reached strategic cooperation with well-known enterprises such as Alibaba, JD.com, Sony, Autohome, Hikvision and Rifeng Group. In 2021, Hznovi launched the Trisio brand and released Trisio Lite2, their first panoramic camera for the international market.
Vineet Devaiah, CEO of TeliportMe, said: "Trisio has built a unique 360 camera with infinite potential for virtual tour professionals today. We are excited and proud to explore new markets and opportunities that Trisio brings with their camera technology in the future "
Mili Song, Chief Marketing Officer of Trisio, said: "We are proud to be partners with TeliportMe. As virtual tours are used in more areas, we are keen to make Trisio more visible and competitive in those. Our partnership with TeliportMe gives us the possibility to do just that and to share the high quality virtual tour experience with our user base."
---
What does this mean to Teliportme customers and partners ?
It means more affordable plans with devices. It means higher resolution virtual tours that do not need tedious workflows. It means the best price for Trisio cameras during our 1st Aug campaign. So if there is one thing I would recommend you do now that would be go sign up for our updates here : https://trisio.teliportme.com/
Here is a fun photo of everyone that worked super hard on making this a successful campaign and will be working hard to make sure your cameras are shipped on time and are working well. Not pictured are Jiajun Ni (JJ) and Jack Zhang who put in hours to get this up and running.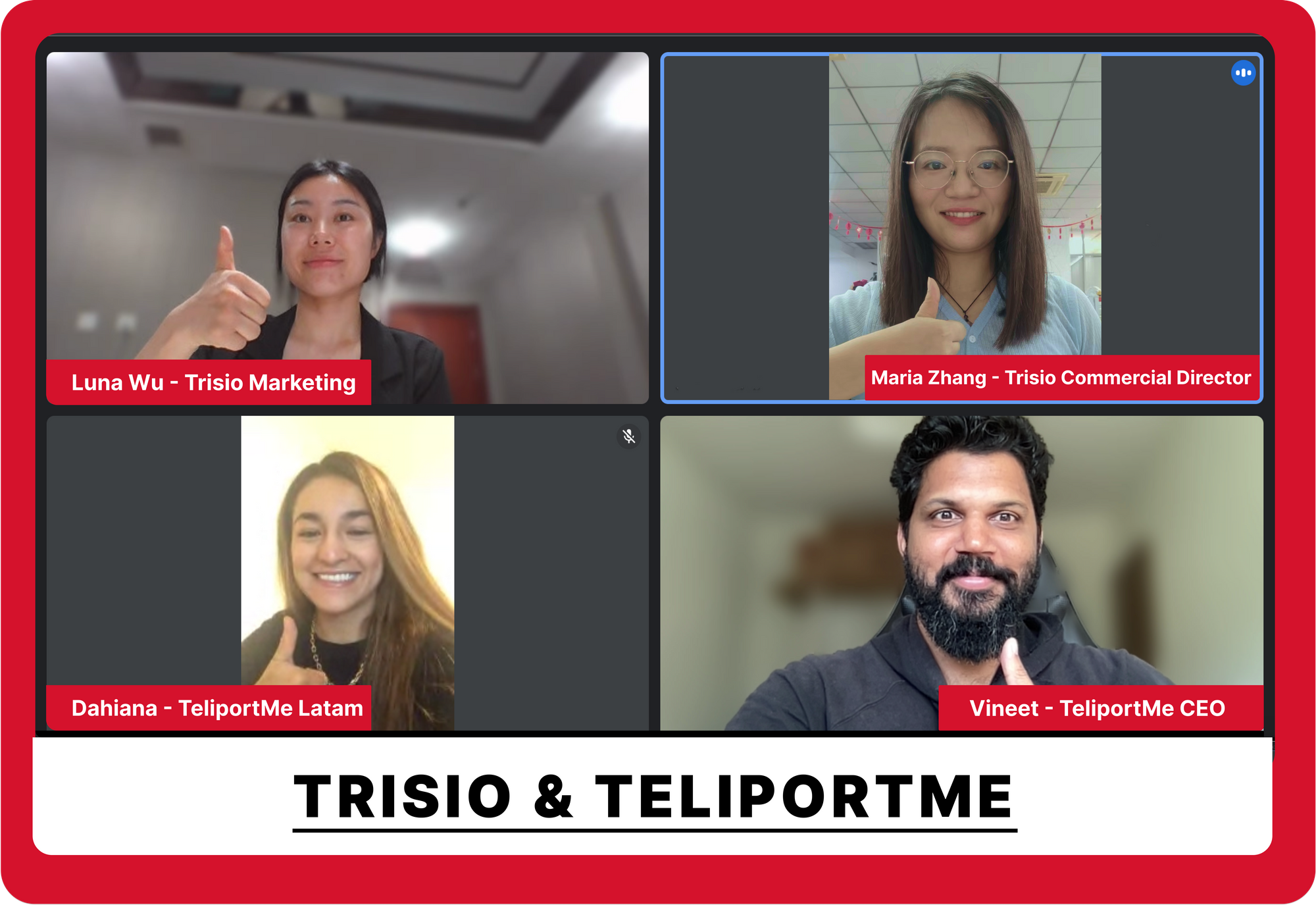 More updates to come sooooon...